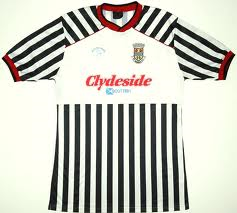 Content Count

235

Joined

Last visited
des

reacted to a post in a topic:

Best Saints Goal You Have Witnessed

Jimmy H

reacted to a post in a topic:

New signing Left Back Stelios Demetriou

Good luck Stelios, loved the genuine passion he showed for our club.

Gents, haven't really been keeping up to date what's been going on. Can someone give me a quick summary of who has been released, sold or returned to parent clubs during the summer. Thanks in advance.

You really are a total and utter kn0b, always have been, always will be.

It's no coincidence that he reappears when we have potentially something negative happening at our club. Im not a prolific poster on here but certainly check in most days, where's the deluded pipefitter been for the last 18 months when things have been rosy in our garden? For you younger lot on here It's almost 20 years now since he claimed on the old Saints guestbook to know ( from a friend ) all about St Mirrens financial situation and accounts at the Clydesdale bank. Stewart Gilmour lured him to the headmasters office at Love Street and the wee schoolboy Dickson was sent packing. After all these years his bitterness for our club has grown, the man is a fantasist obsessed with St Mirren FC.

Jimmy H

reacted to a post in a topic:

Kenny Pointon

Hopefully there was a good turn out this morning to say goodbye to a great Saints fan and a true gentleman, gutted I couldn't make it, rest in peace my friend x

Fine head of hair you had back then as well

What a great Pic, why the feck is Kenny in a suit lol? And Howard Hughes did your mum get you that shirt for Xmas? Also noticed Harpo on there, whatever happened to the big man? Not seen or heard of him for years.

If anybuddie wants to pay their respects to Kenny his funeral is at Woodside Crem this Friday (18th) at 1100am. Unfortunately I can't make it over.

If anyone has Karins number could you please Pm me please. Thanks in advance

Just noticed this, absolutely gutted, stayed at his place a few times during the Hendrie era when he lived up top of Green Road, a total gentleman. Lost touch over the years, last time I saw him ( and Karin ) was in the Cafe B in New street day after we won the cup in 2013. As Div said a very bright lad, I always used to rib him for being a former Rangers supporter, but he obviously saw sense and moved over to the good guys. My condolences to Karin and all the family. Could someone please post up details of his funeral arrangements as I'll do my best to book flights and attend, thanks in advance. Gutted, RIP Bud x

Jimmy H

reacted to a post in a topic:

Falkirk v St Mirren

Quiet in here today, any updates for us poor buggers stuck at work.

The only reason you don't a pitch invasion is that the presentation won't last as long, meaning we can go on the lash quicker I concur

Horrible place to go to back then, it was even worse than Ibrox in my opinion. Early 80's after enduring missiles constantly from that lot, some Saints fan behind us launched a bottle back at them, cops were straight in and arrested my brother who never did it, we were in standing the other side of the barrier in front. They just weighed into arrest anyone. He went to court a few months later and was sentenced to 3 months, despite loads of written sworn statements saying it wasn't him, but they believed the lying cop instead. Same cops who weren't interested in challenging the Celtic support who were constantly throwing missiles into us. Scotland eh?